AppWorks would like to announce the new version of Matt Navarre's highly-acclaimed fmSearchResults for FileMaker!
fmSearchResults 5 download delivers many new features, greatly simplified implementation, a new theme, natural triggered search, and faster performance. But the biggest new feature is the price — it's offered as a free download under a Creative Commons license.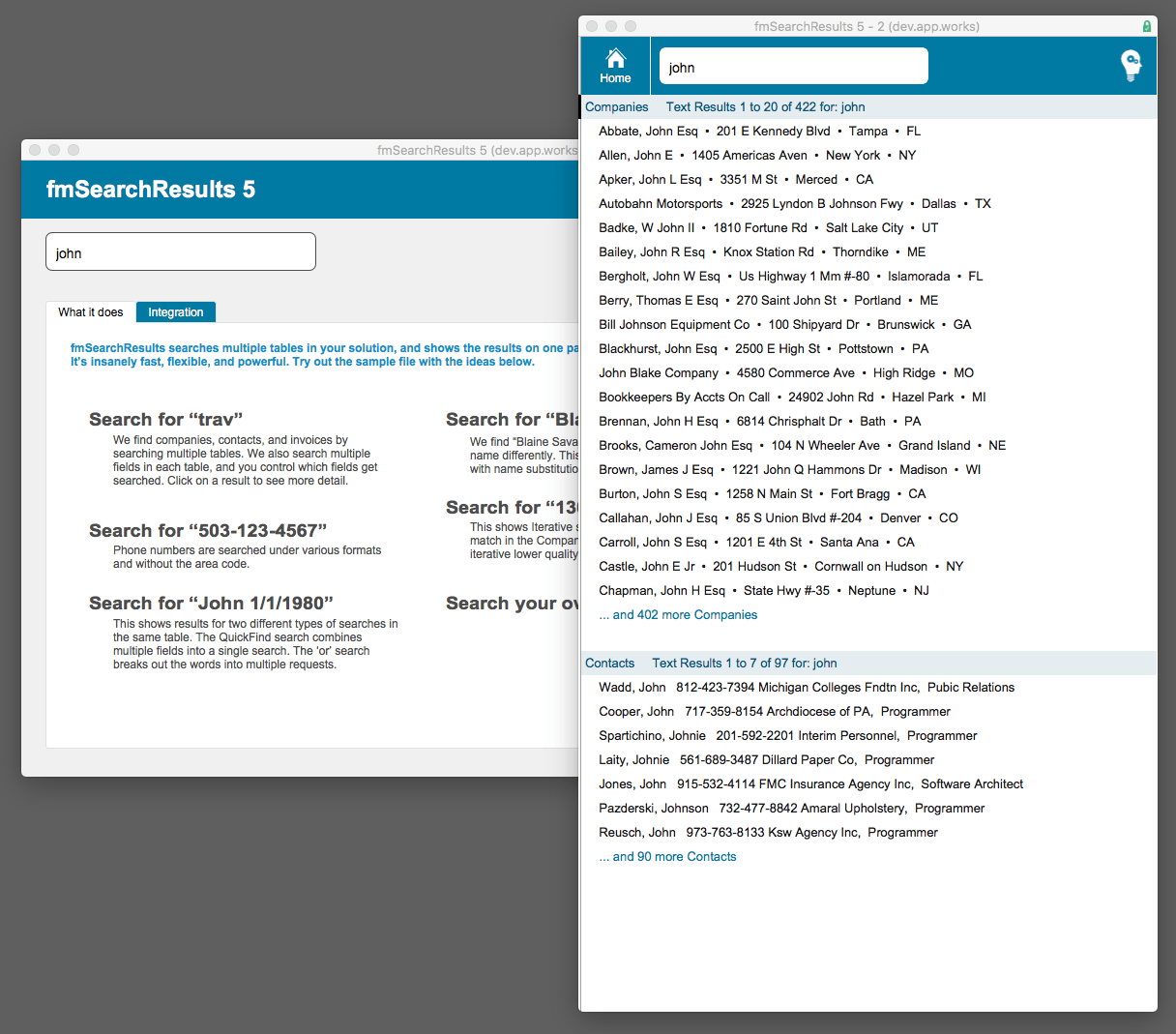 fmSearchResults 5 adds fast, multi-table searching to your FileMaker solutions by importing a few scripts and pasting a simple search field on to your layouts. It feels like the type of Google search that all your users are already familiar with, and it's far more powerful than FileMaker's Quickfind feature, because it searches across multiple tables and has data-type awareness.
Features
• One global search widget gives users a familiar google-like search
• Integrate in minutes — Just add a table and a few layouts and scripts
• Searches across multiple tables and multiple fields
• Returns results from different tables in a single list, optionally in a new window
• Supports close-name matching and loosening of search criteria show more results
• Completely unlocked and easily pasted into your file following our step-by-step instructions
• Configure which fields are searched, how many results are shown, and how deeply to search in each table
• Supports Pro, Go, and WebDirect
• Optimized for WAN deployment
• Requires FM16 or later
• You made it all the way to the bottom. Good job!
Want to implement fmSearchResults 5 into your solution? Contact Shawn at shawn@app.works.
Implementing fmSearchResults on your own? Watch our short video on how to do it.