Thanks to everyone who came out last night for our monthly FileMaker Portland user group. October's Meetup was particularly special, as Todd Geist and Jeremy Brown of Geist Interactive joined us as part of their West Coast tour. Their remaining stops are Santa Clara, Los Angeles, and San Diego.
Jeremy Brown gave us a rundown of how JavaScript can be leveraged within FileMaker to address common needs like interactive data visualizations and responsive tables. If you're interested in learning more about using JavaScript within FileMaker, check out Geist Interactive's blog (the purple tiles are JavaScript-related posts), or attend one of Jeremy's sessions at DevCon and other events.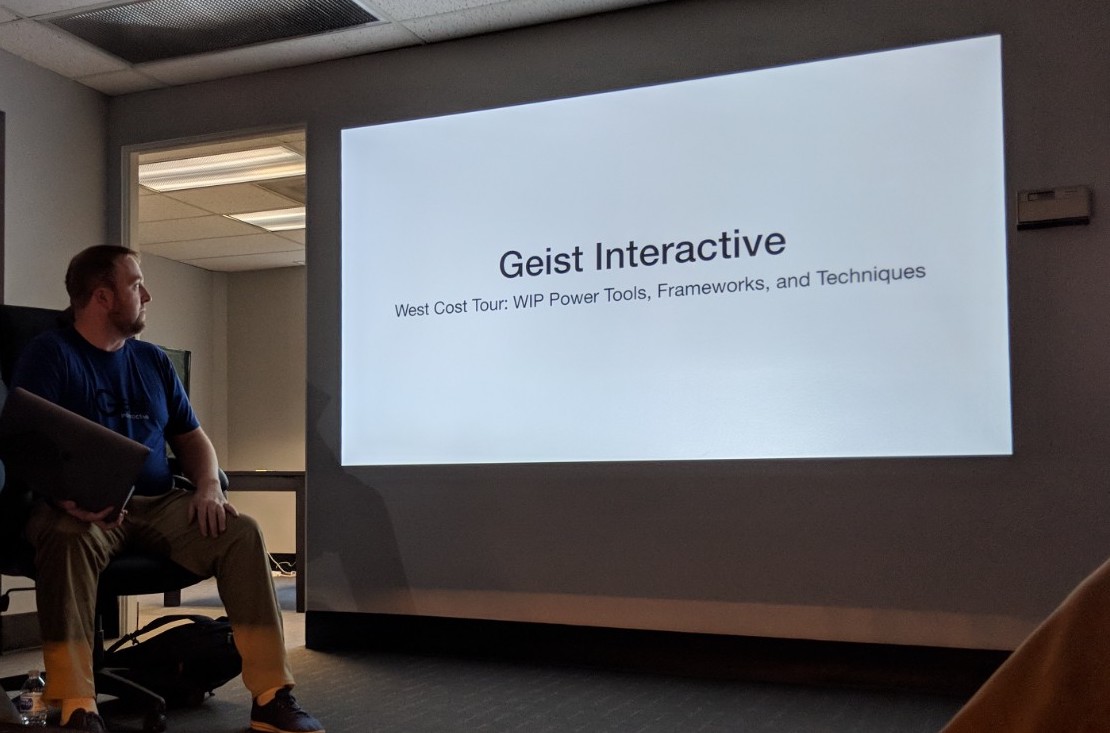 Todd Geist presented on two of Geist Interactive's latest releases: Otto, a DevOps tool for FileMaker Server, and Karbon, a framework for developing FileMaker apps. Otto uses the new data migration tool to make FileMaker deployments quicker, less error-prone, and easier to manage. Karbon provides a toolkit for developing FileMaker applications using modern best practices. Modular design, automated testing, and separation of concerns are some of the practices Karbon seeks to make more accessible for FileMaker developers.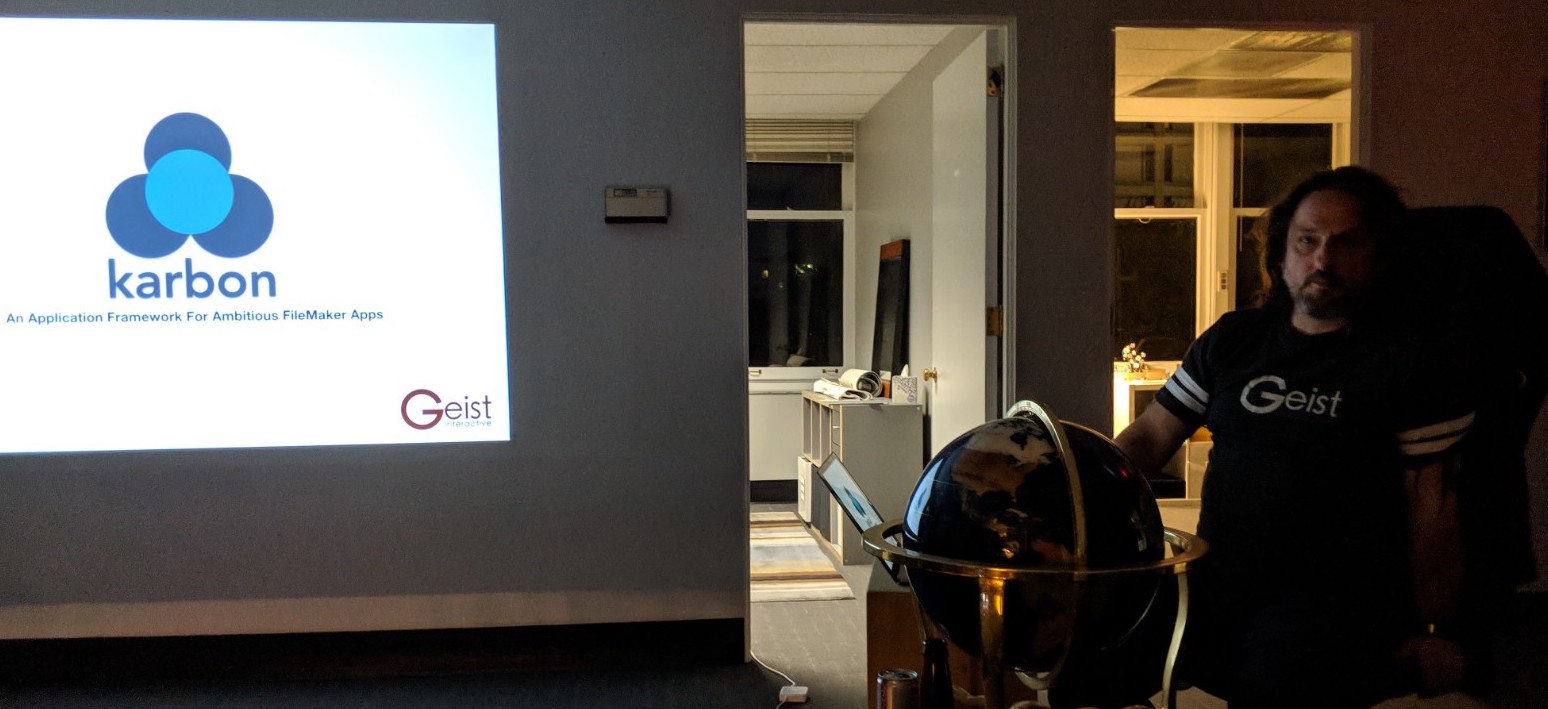 The next FileMaker Portland Meetup takes place at AppWorks on November 7th at 6:00 p.m. We hope to see you there.