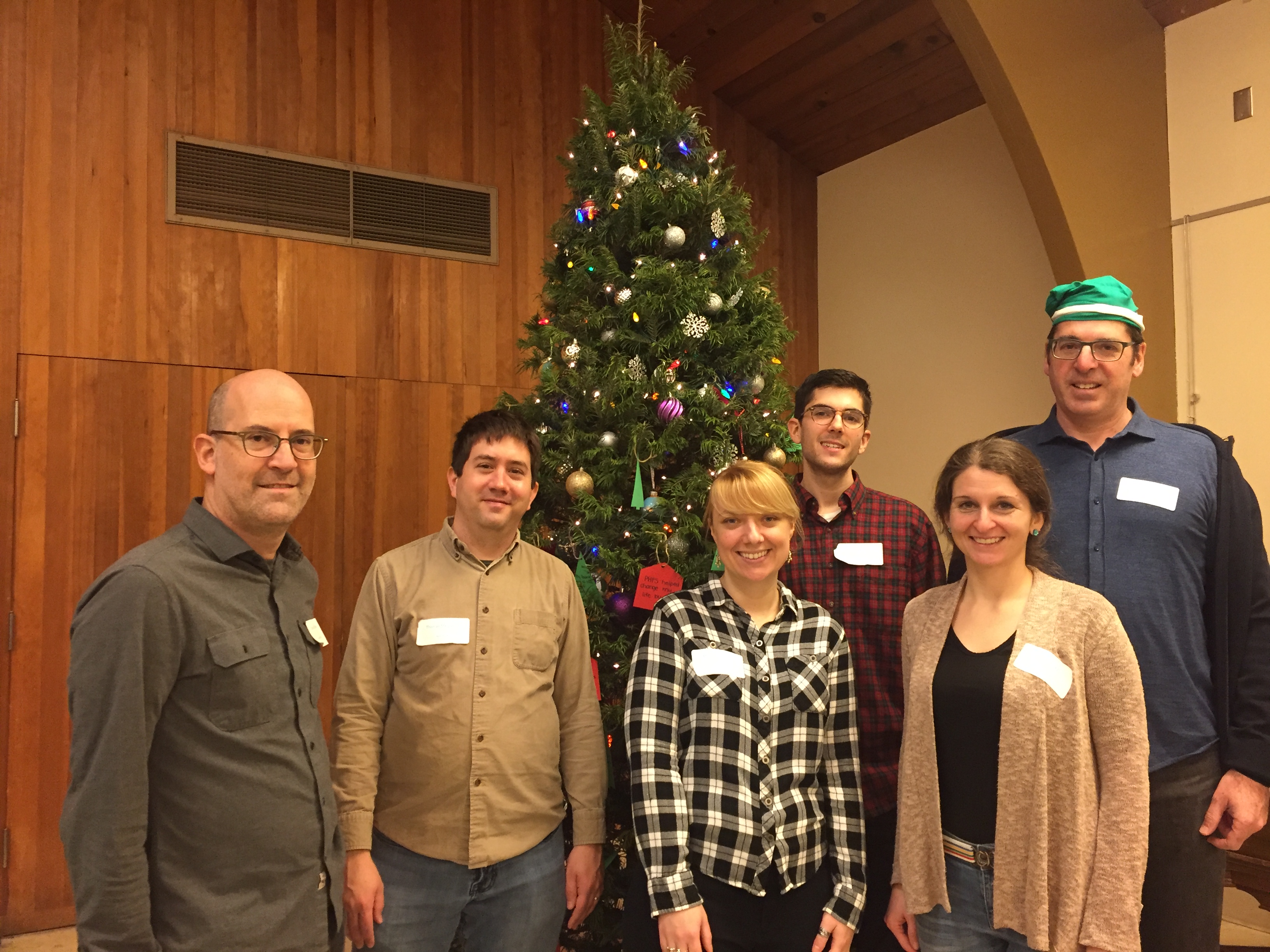 To encourage a work-to-live not live-to-work balance, each month AppWorks' team members engage in a "Project Fun" whereby the staff steps away from the computer and participates in team activities. These activities vary from going to the movies, showing off their athletic abilities while bowling or sharing their love of adventure with indoor skydiving.
In December, the team decided to give back to their local community and spent a few hours volunteering at the Portland Homeless Family Solution (PHFS). The mission at PHFS "is to empower homeless families with children to get back into housing and stay there long-term." Now that the colder weather is here, AppWorks wanted to show their gratitude for organizations such as this one, that keep families sheltered, fed and together through volunteering.
The AppWorks employees added some holiday cheer while decorating, preparing supplies and creating examples for the craft tables for the annual Holiday Village. The Holiday Village provides dinner with pizza, activity and craft stations, and a visit from Santa Claus for families who have been a part of PHFS's services in the past year. The party also provides parents an opportunity to pick out and wrap gifts for their families.
AppWorks would like to thank Bethany Rocci, the PHFS Volunteer Manager, for her enthusiasm, dedication and organization of the event.
As stated on their website, the three main programs at PHFS are:
• Housing First Program – PHFS helps families experiencing homelessness move back into housing as quickly as possible. The organization provides rent assistance and case management for 12-24 months to help families keep their housing long-term.
• Shelter – PHFS operates 24 hours of shelter every day of the year for families experiencing
homelessness at Goose Hollow Family Shelter and Thirteen Salmon Family Center. They rely on a team of over 800 volunteers to help provide supportive, compassionate services.
• Life Lab Skills Training – PHFS teaches evidence-based classes to help families learn new tools and skills they can use to help them get and retain housing. Classes include Incredible
Years Parenting, Rent Well Tenant Education, and the ARISE Life Skills Curriculum.
Read more about Portland Homeless Family Solution and how you can get involved at www.pdxhfs.org.
Matt uses his height (and a chair) to hang a banner that will welcome families to the Holiday Village.
Michelle and Ian add decorations to set the seen for the Holiday Village.
David, Matt and Thomas create examples for the snowflake craft table.
Thomas decorates his third tree of the season.