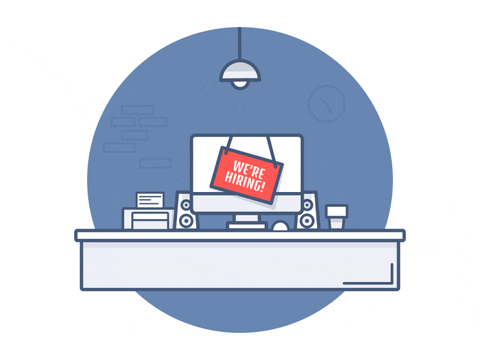 AppWorks is hiring! We're looking for energetic, creative individuals to build and/or maintain custom software for our clients using the FileMaker Platform.
Responsibilities
End-to-end development of custom business software, including building data tables and relationships, designing user interface, scripting, and quality assurance testing

Maintenance of existing new and/or legacy software systems

Interaction directly with clients to assess their needs, and keep them apprised of project status, when necessary

Working closely with project managers and other FileMaker developers to design, implement, and maintain systems with a high level of quality

Working with internal project management tools

Accurately tracking billable hours on a daily basis
Requirements
Excellent communications skills

3 years of FileMaker Platform experience

Strong understanding of relational database design

Solid programming skills

Ability to articulate software concepts to non-technical staff

Ability to train/instruct end users to use the FileMaker Platform features

Exhibit signs of creativity and a positive attitude

Team player

Ability to perform job functions with a minimum of supervision

Basic knowledge of at least three of the following SQL, PHP, HTML, JavaScript, REST, JSON and C++
About AppWorks
AppWorks is a custom app development firm that specializes in creating database solutions to be used on any iOS or desktop device – including the web. We predominantly work with the FileMaker Platform (FileMaker Inc. is a wholly owned Apple subsidiary). We continue to diversify our portfolio while maintaining a strong focus in healthcare and public health, commercial and government databases.
We are pivotal in the FileMaker community – we are one of only three Platinum members in Oregon. We regularly host Apple events and co-host the FileMaker Portland Meetup group that is over 135 people strong.
In addition, we also offer FileMaker training classes four times per year. We offer beginner and intermediate classes. Matt Navarre is a regular speaker on FM Academy; is often asked to speak at conferences (like FileMaker's annual DevCon); and co-hosts FileMaker Talk.
Working at AppWorks
AppWorks offices are located in downtown Portland, Oregon.
High-energy atmosphere

Encouraging and supportive work environment

Opportunity for professional development and growth

Training, mentoring, and opportunity to obtain professional certifications

Opportunities to attend annual FileMaker Developer conference

Competitive salary, health plan, yearly paid time off, 401K with company match after one year of service.

Annual bonuses

Team outings
We are looking for a long-term employee. Someone who sees our vision, fits in our culture and wants to help us maintain and build on this momentum as we grow over the years into a larger, flourishing company. We are a work-to-live company, not a live-to-work company.
Please provide samples of your development work.
Send inquiries to kimberly@app.works